Meet the Governors
Fred Kershaw
Chair of Governors
(Mr Kershaw can be contacted via the school)
I am the Chair of Governors at St Luke and St Philip's Church of England Academy having joined in 2017. I was born in 1946 in Blackburn and so I am a local lad, being educated in local Church Schools both at Primary and Secondary level. I have a wealth of Educational experience having worked for the Blackburn Board of Education for 15 years, 12 as Assistant Director and 3 as Acting Director. I also currently the Chair of Governors of Blackburn St Matthews Church of England Primary School with Brunel Nursery School having held the position for a period of 5 years. I am passionate about raising standards and giving every child the opportunity to enjoy their time at school and to experience the Christian Faith as pupils in a Church of England School. I am a Trustee of The Ripley Educational Trust which is based in Lancaster and also a member of GideonsUk a Christian Charity which distributes The Bible and other portions of the Holy Scriptures in the community, particularly to Secondary School pupils in year 7, for 3 years I held the position of National President relinquishing the position in 2016.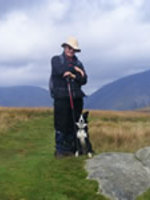 David Borland OBE
Vice Chair of Governors
I was born in 1946 in Silloth on the Solway Firth in Cumbria and educated at Southlands Secondary Modern School, Chorley. I am married to Dorothy with 3 grown up children. I joined the Governing Body of Whalley CE Primary School in 1996 and have served as Chair for 20 years. I am very passionate about raising standards and giving every child the opportunity to enjoy their time at school. I joined St Luke and St Philips in 2017 and I am currently Chair of the Resources Committee and Maths Governor. I am also a Trustee and Treasurer to The Bethany Project (Tanzania) UK and so often visit the Christian Children's Orphanage and Primary School in Tanzania.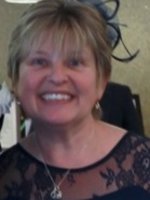 Helen Bird
Foundation Governor
I have now been a governor at St Luke and St Phillip's for the past two years. I support all areas of the governing board at the moment due to own work commitments as I am currently an Acting Head teacher at a school in Accrington, which I have been at for 17 years. I have three children and have presently 2 grandchildren. Most of my spare time is spent with my family, reading, walking and looking after my three British Blue cats. I have experience in all areas including Safeguarding, Pupil Premium, Assessment and Finance.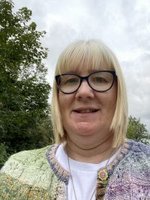 Maggie Beck
Foundation Governor
I am a Primary School Teacher, having taught for over 35 years. I retired in 2018, having been Headteacher at Darwen St James' CE Primary Academy, for nine very enjoyable years. I have had the privilege of serving as a Foundation Governor at St Luke and St Philip's CE Primary Academy since 2019, and am also a governor at Wensley Fold CE Academy, Blackburn. I clerk Governor Meetings for the Local Authority. I care deeply about education for all, giving everyone opportunities to learn and to enjoy their learning. I love being creative, spending time knitting and crafting. I enjoy theatre visits, music and sports, especially supporting my football team.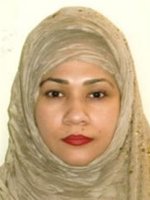 Lubna Rashid
Parent Governor
I am a parent Governor at St Luke and St Philip's Primary School Church of England Academy. I am a housewife and I enjoy looking after my children. I have 6 children, 1 boy and 5 girls. I believe that education is very important and therefore fully support their education and learning. I hope for them to achieve all that they aspire and have passion for in life in the future. In my spare time I like to research new ideas and find out interesting facts about the world. I also enjoy exercising and keeping healthy. When we have time we like playing various games and I especially enjoy bowling with my children.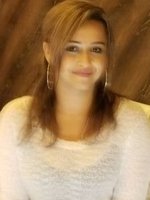 Hina Suleman
Parent Governor
I am a parent Governor at St Luke and St Philip's Church of England Academy having joined in 2019. Currently, I am a full-time student studying for a master's in education and educational leadership and management. My experience in coaching and mentoring work as a previous Future U Ambassador, international ambassador and Teaching Assistant work has developed my personal skills, understanding and commitment to safeguarding and promoting the welfare of children, young people and vulnerable adults. As a mom of three beautiful children, an educator and a nomad thinker, I am committed to empowering young people with knowledge and opportunities to succeed. In my personal time I de-stress and relax by gymming and take pleasure in reading and travelling to new places, which I feel is a great way to connect, collaborate and network with people from diverse cultures and backgrounds.
Parent Governor Vacancy – Please enquire at the school Office if you are interested in joining the Governing Body.